"Outstanding instructors! So knowledgeable, current, relevant. I have learned so much. Your training style is very engaging and inclusive and easy to understand."
-Brandi Dershem, Van Wert, Ohio Police Department
"Every city that has social media of some kind needs to have a training… Until Mark told us he was a lawyer, I had no idea."
-Rebekah Thurston, Fire & Life Safety Educator and PIO for Greenville Fire Rescue
"Great job at presenting thorough details."
-Jim Colbert, Pepper Pike, Ohio Police Department
"I would recommend everyone have this type of training."
-Lu Hickey, HR Director for Johnston County Government
"Speakers did a good job interacting with class."
-Doug Fraley, Grove City, Ohio Police Department
"I had a blast! Will recommend to others."
-Chaney Shaner, City of Gahanna, Ohio
"He is so engaging! He's quick to call on you by name. The content is so relevant and timely!"
-Charlie Boss, Communications Coordinator at Columbus State Community College
"Every topic was covered extensively."
-Patrick McCoy, Miami Township, Ohio Police Department
"Of the training I have attended, your PIO academy was the most useful for me."
-Mitch Houser, Euclid, Ohio Police Department
"Great job! The use of humor in this course kept it light-hearted and fluid."
-David Zarzeczny, Parma, Ohio Police Department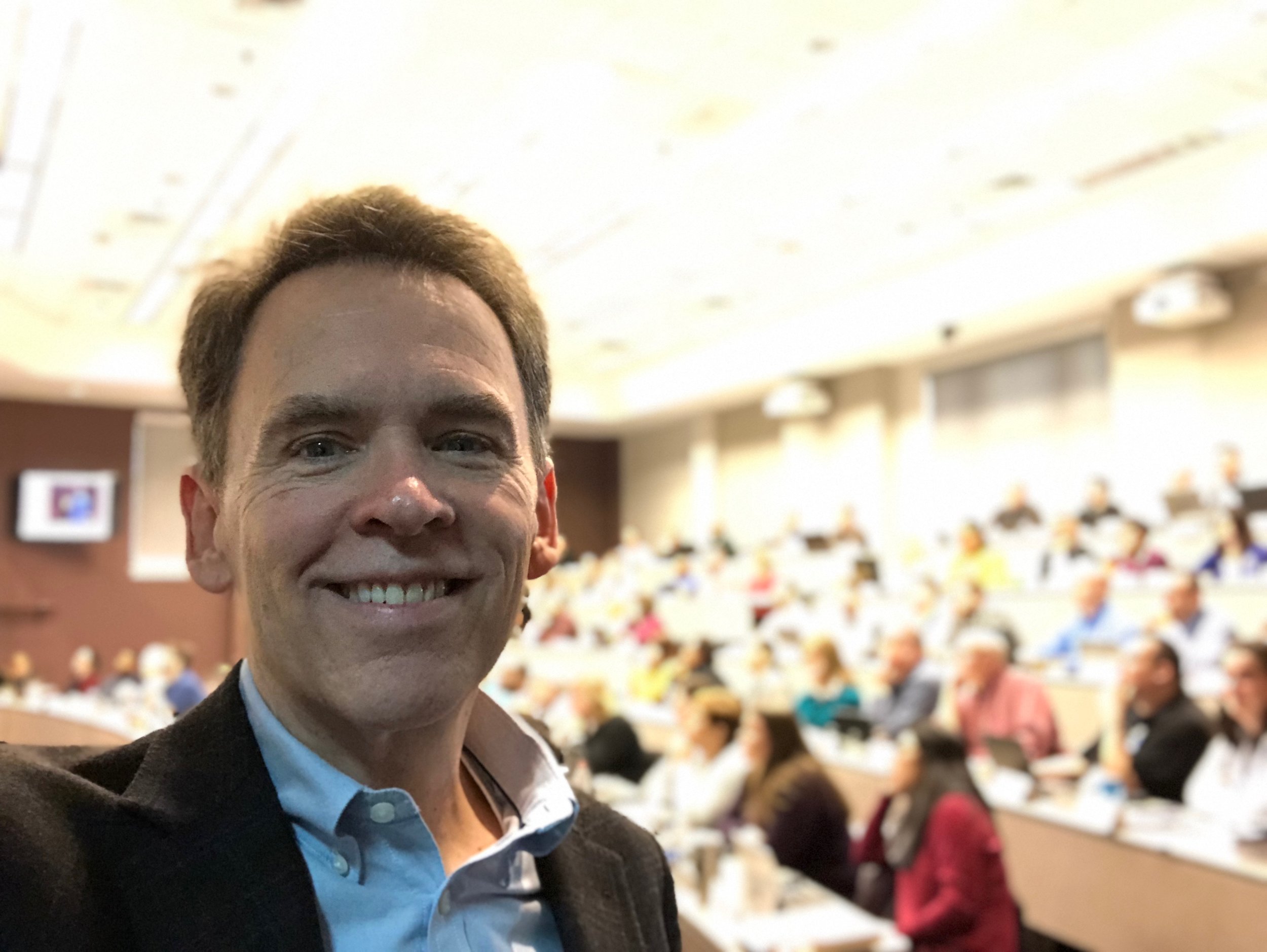 Mark Weaver's classes range from small sessions where everyone can get hands-on practice to arena size audiences who attend to learn to communicate more effectively.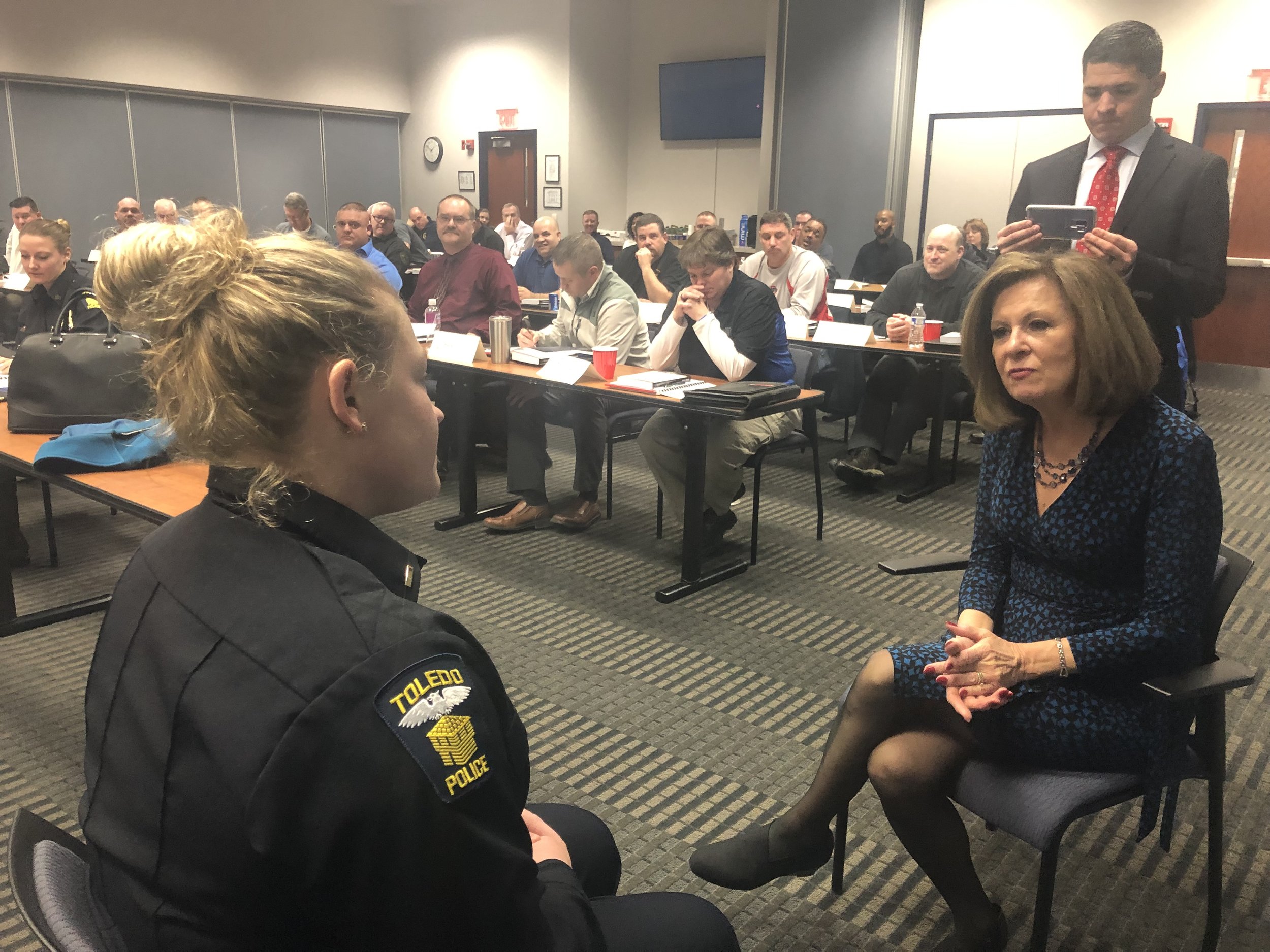 We put participants through real-life training. Here, Ryan Stubenrauch videos while a class member is interviewed in a mock exercise. The interviewer is Colleen Marshall, the TV news anchor for NBC4 in Columbus, Ohio.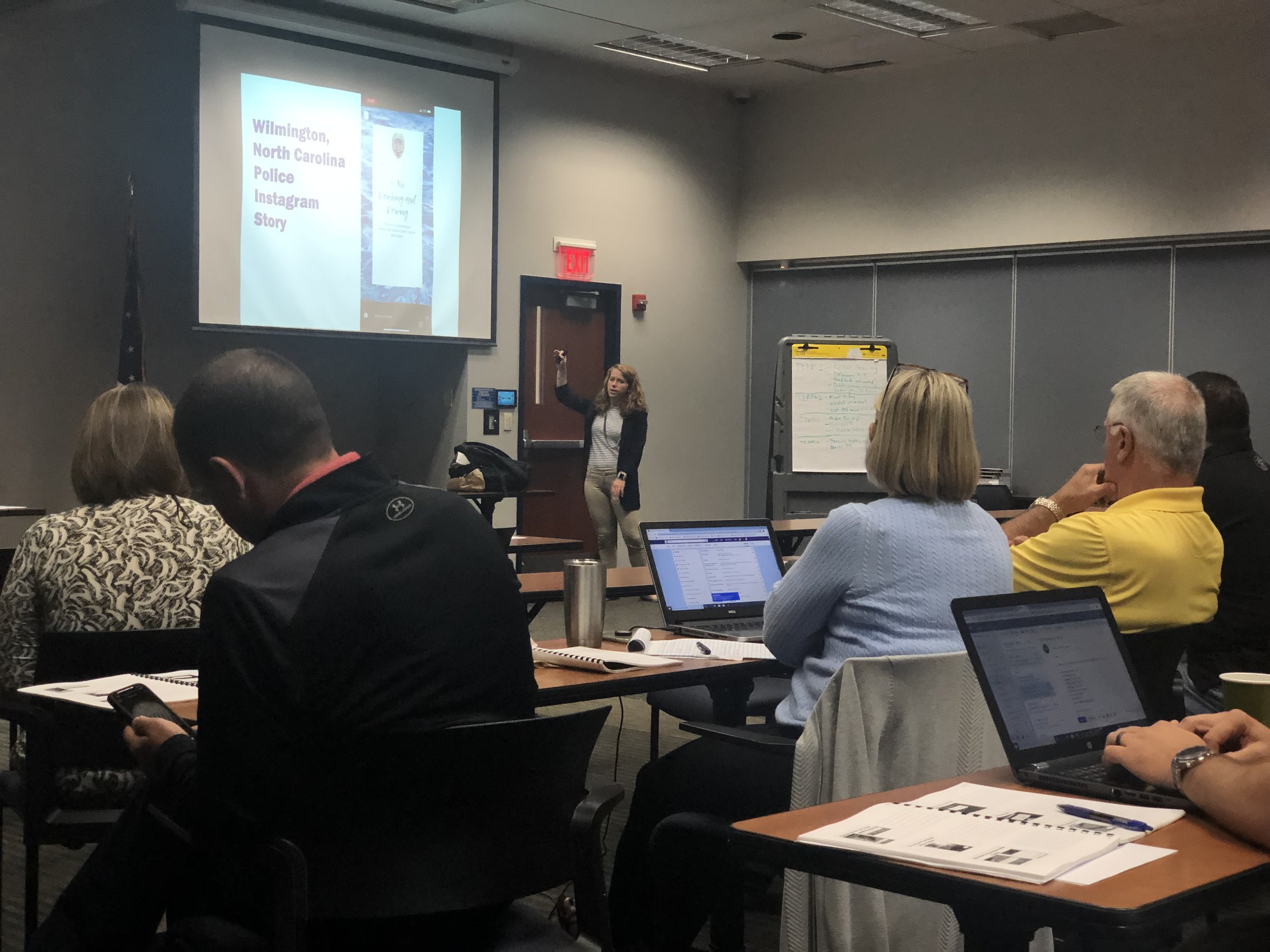 Jamieson Gordon is a real pro in communications and social media. As part of one of our law enforcement trainings, she teaches police leaders best practice engagement strategies.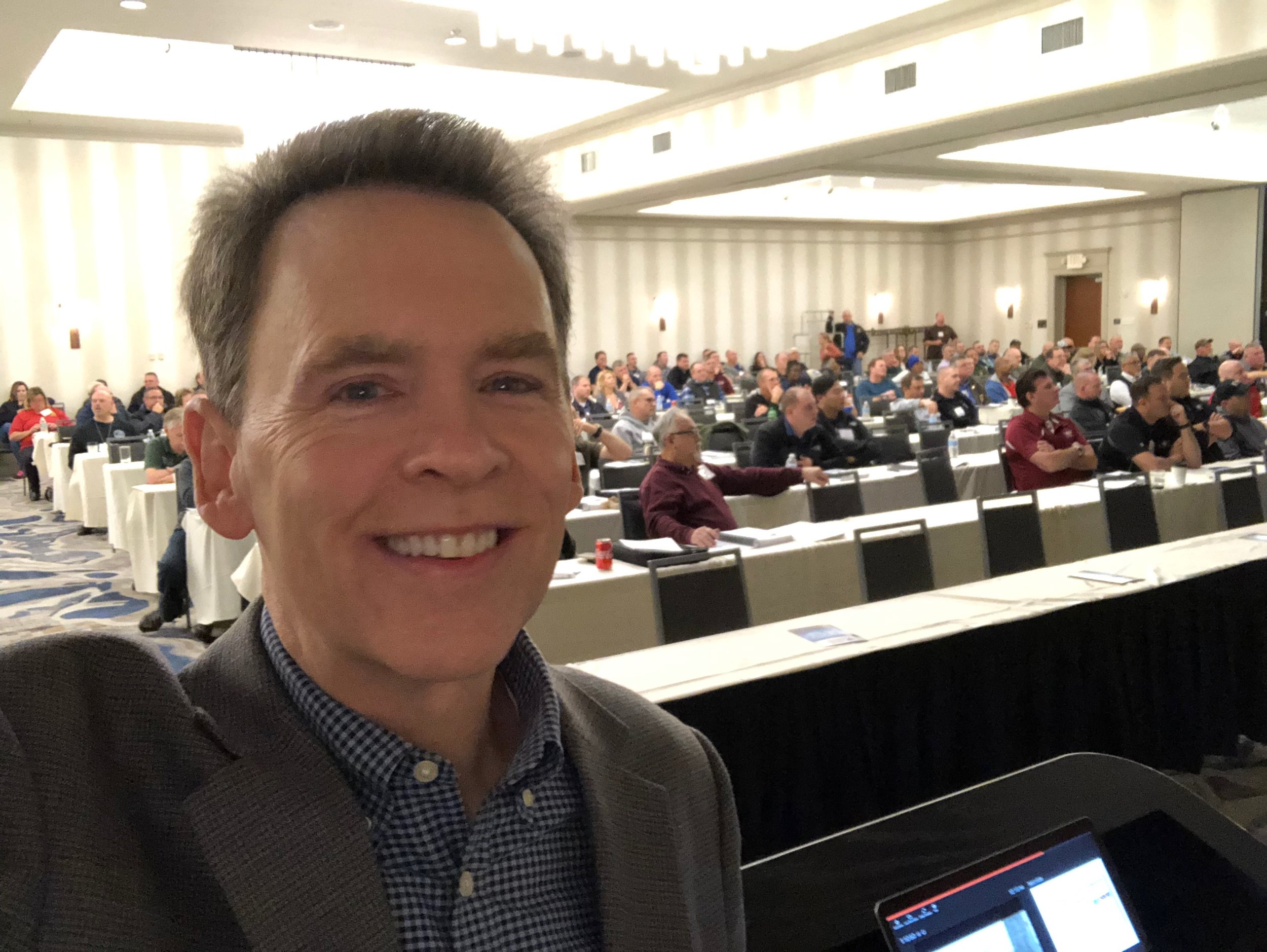 Mark Weaver trains professionals across the nation.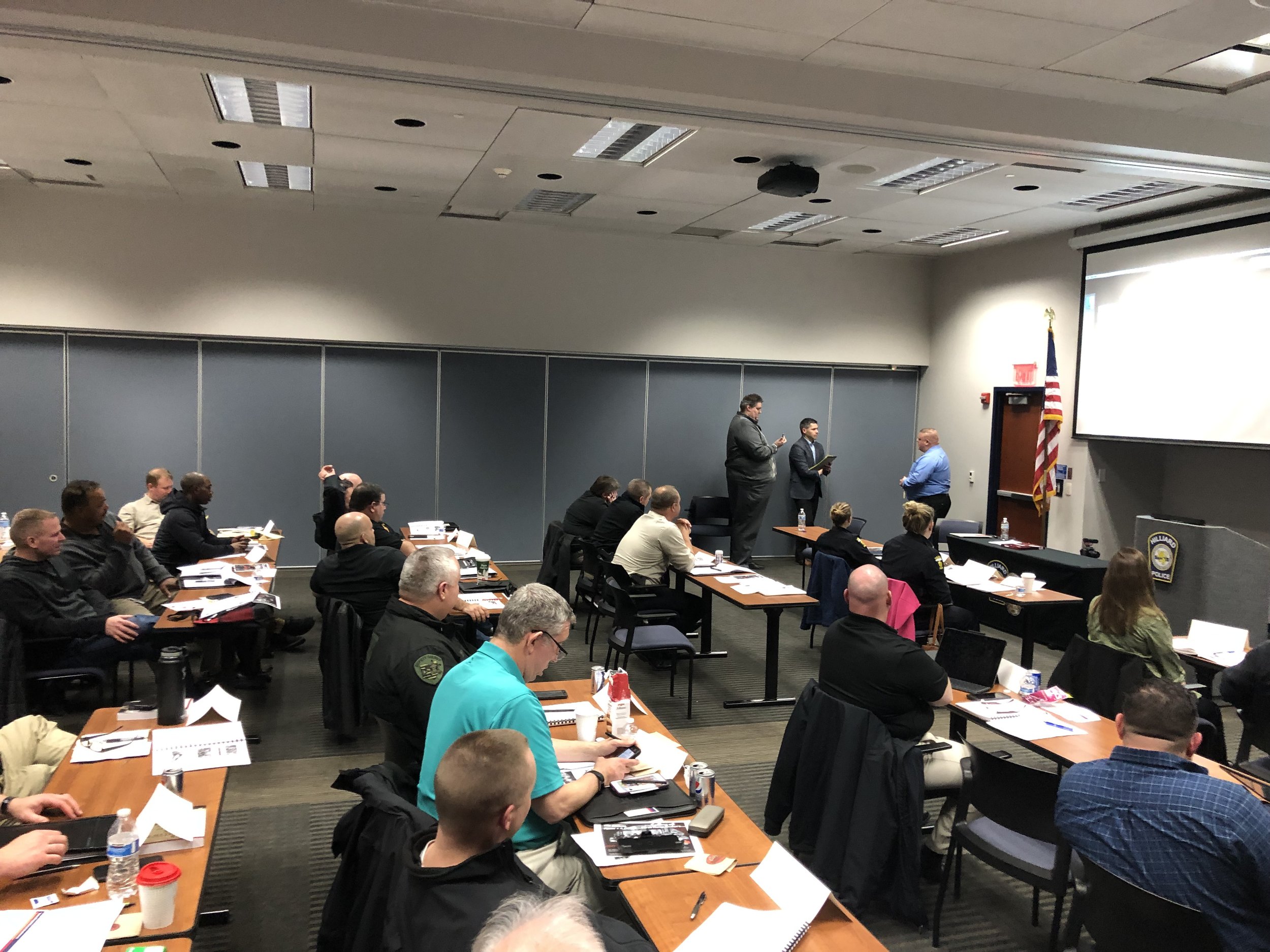 Matt Dole and Ryan Stubenrauch drill a class member while the other participants observe.